Postal Address:
PO Box 569
Neerim South 3831
Email:


Vic. INCORPORATED
No. A0034590Y
Our aims are:
1. To promote and encourage the participation in and enjoyment of railway modelling in N Scale.
2. To promote social fellowship and exchange of information for and on behalf of its Members through appropriate means.
3. To participate in model railway exhibitions and or similar public displays, as the Collective sees fit.
News
Recent activity:
Club meeting, annual general meeting and running day.
Club meeting and running day on "Cann River".
We meet monthly, with regular layout running days and model railway exhibition appearances.
See our News page for more details
VNSC Yahoo forum also available to Members only - hundreds of posts a month, and growing!
Photo of the month
August 2017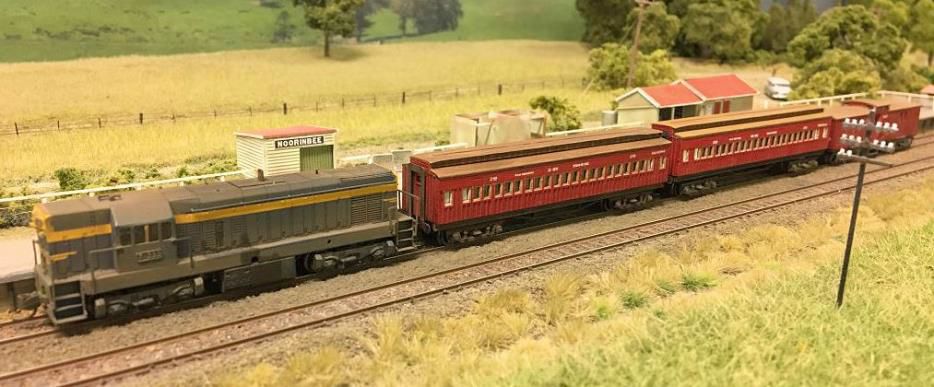 'Flat top' T class locomotive T333 leads a pair of BV carriages and a C van at Noorinbee station on "Cann River".