« Back to gallery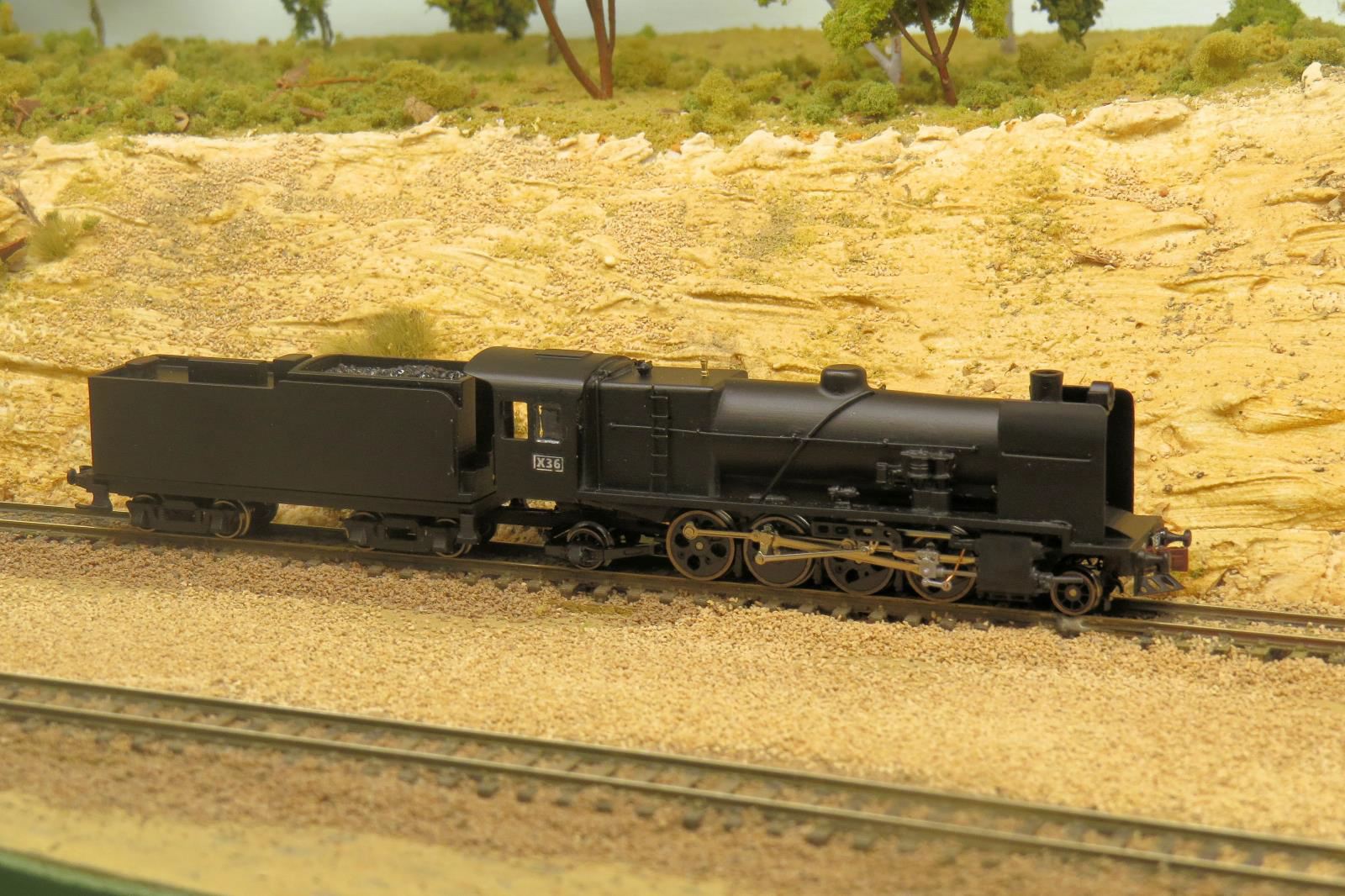 Victorian Railways steam locomotive X36 poses on 'Belair'.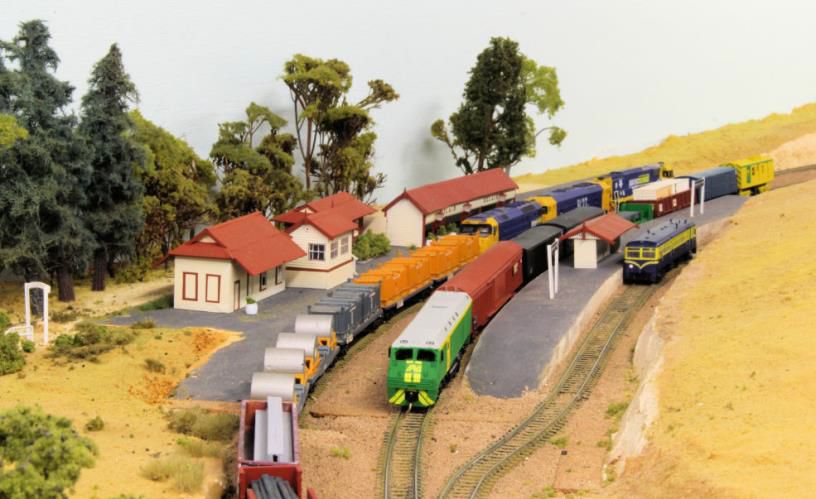 Modern-era Pacifc National and Australian National freight trains pass a Walker railcar in the refuge siding on 'Belair'.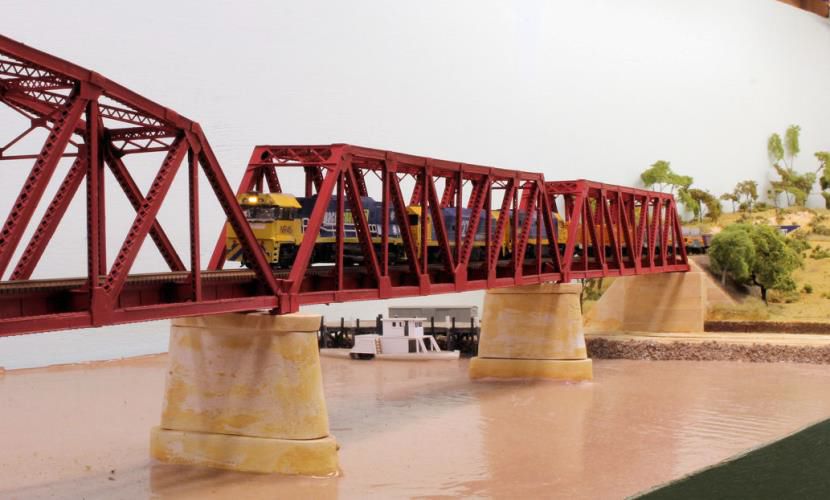 NR class locomotives lead a modern Pacific National freight across the Murray River on 'Belair'.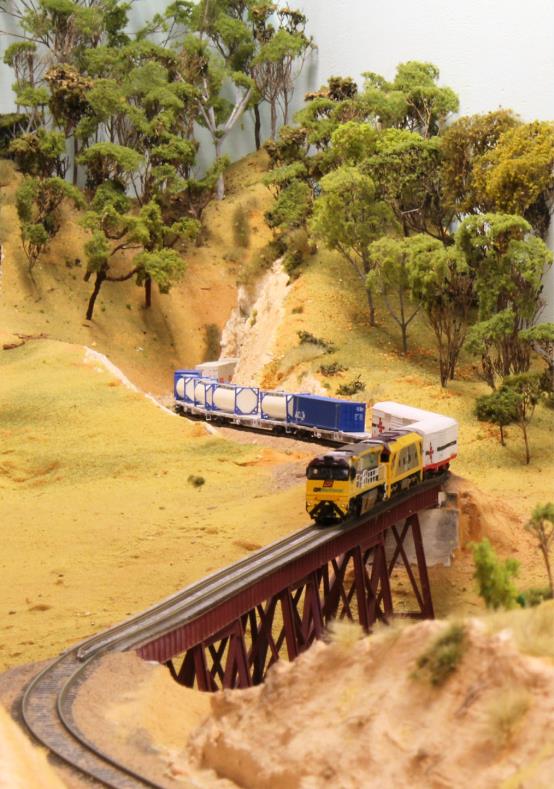 QRN locomotives 6008 and G534 emerge from the hills and head across the high trestle on "Belair".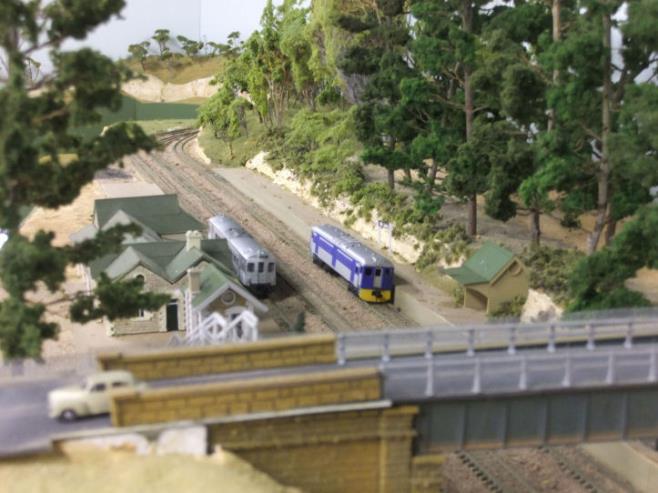 A Bluebird railcar pauses beneath the stand of tall pine trees beside Mt Lofty station on the layout "Belair".
« Back to gallery