Member layouts - East Blaney
« Back to gallery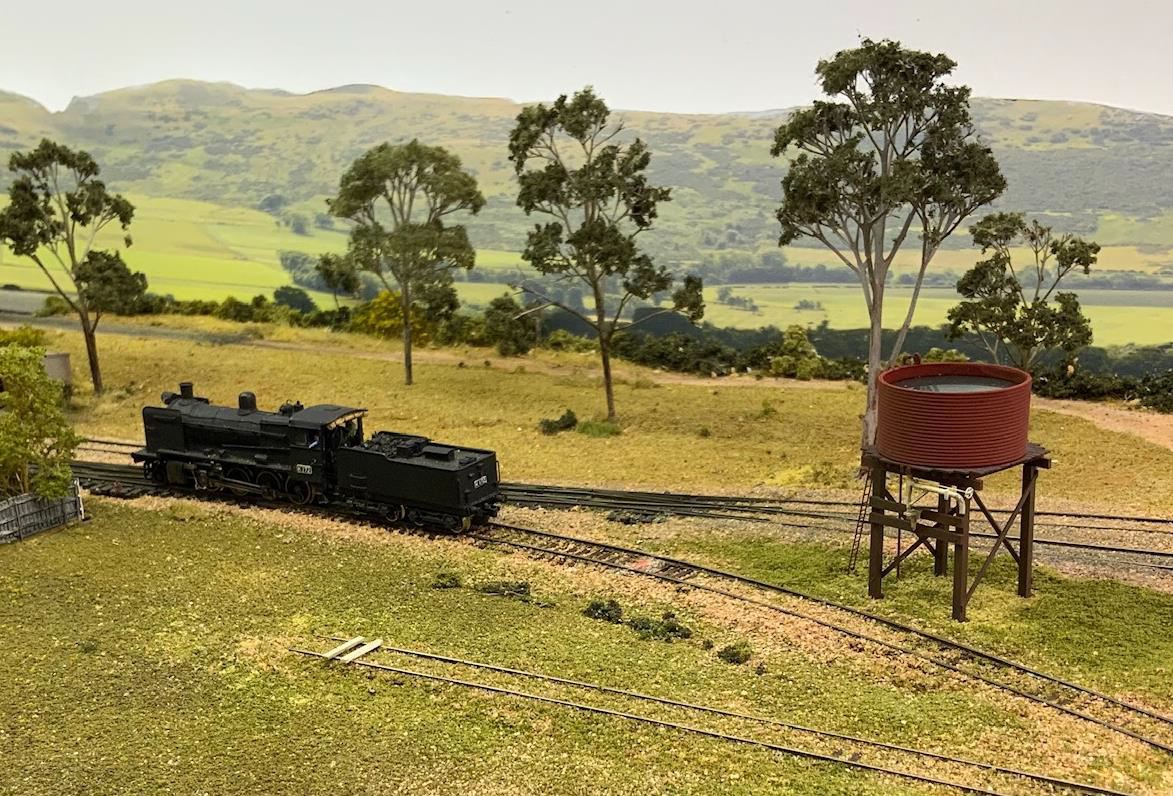 On 'East Blaney' a K class steam locomotive heads for the water tank.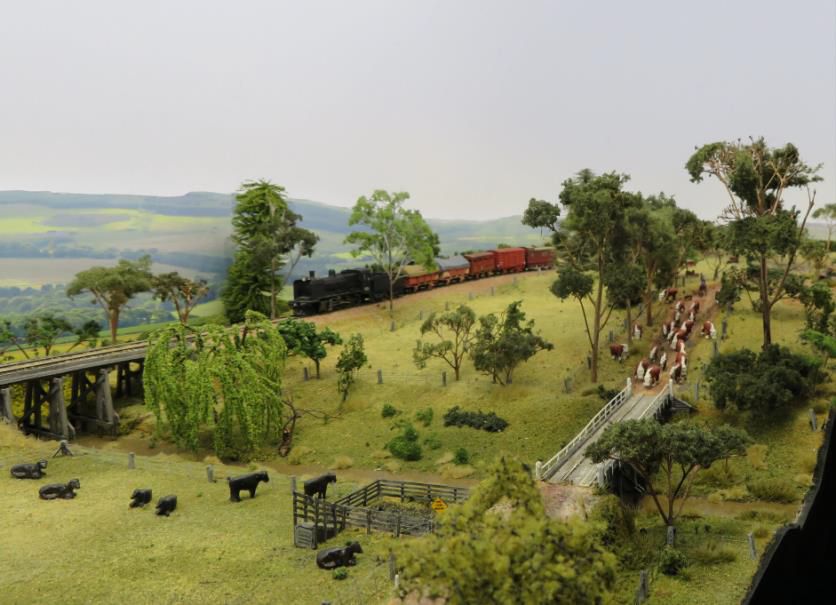 On 'East Blaney' a herd of cattle are being driven to the small stockyard across the bridge, while K172 approaches Alvie with a short goods.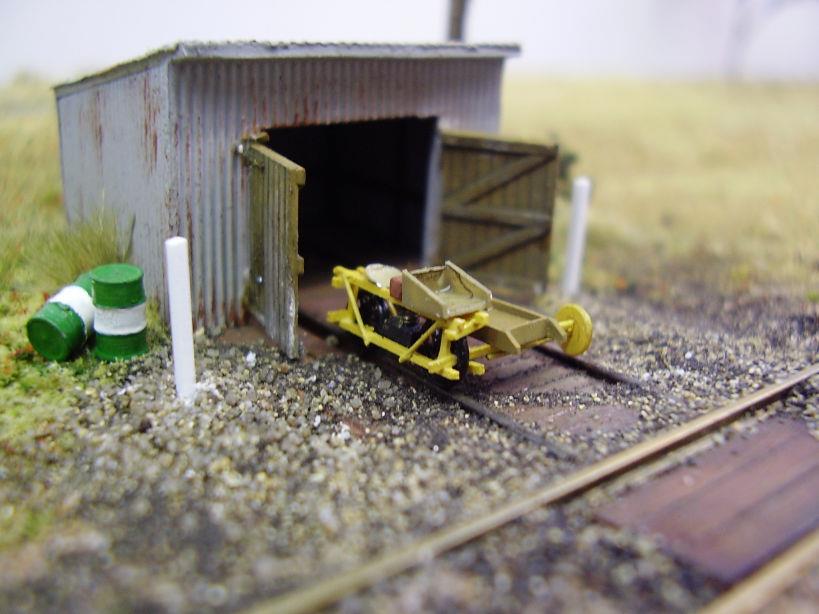 The gangers have everything ready to start inspecting their section of track on "East Blaney".
« Back to gallery