Member layouts - Emu Creek
« Back to gallery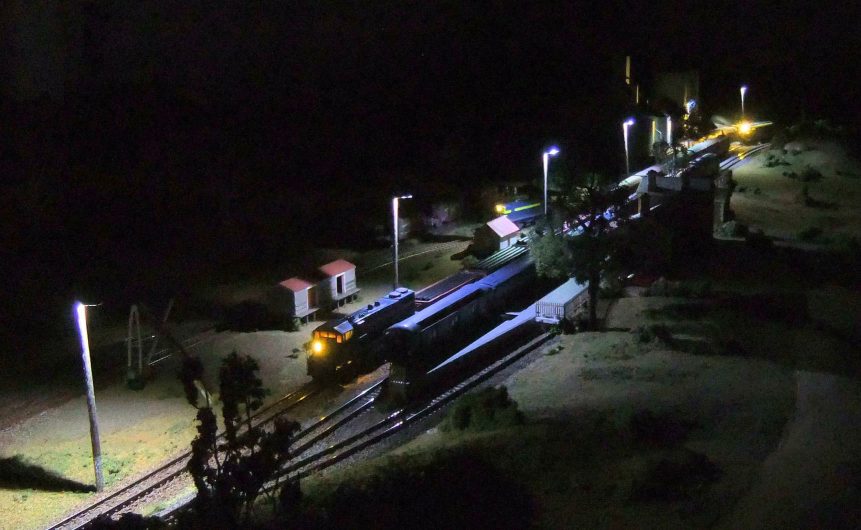 The Up evening pass pauses at Sutherland's Flat as it crosses a Down goods on "Emu Creek". Six yard lights fitted with nano-LEDs illuminate the scene.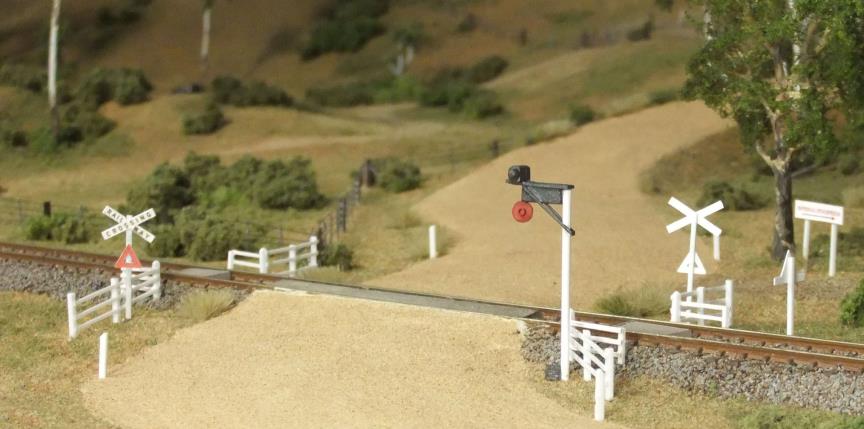 A Wig Wag signal protects the level crossing on "Emu Creek".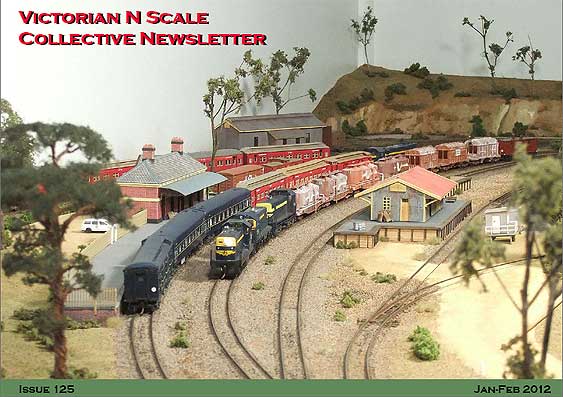 From this view we can see a very busy scene is playing out at Emu Creek.
The local pass is waiting a road to clear as the heavy laden cement train from Geelong is needed for more construction work along the line. It is being hauled by a T and 2 Y class locos as most of the mainline power is off on other duties so a lash up was needed to haul the train.
All 3 locos have been scratch built over the years.
« Back to gallery