Member layouts - Forest Creek
« Back to gallery
A branch line passenger train finds itself parked underneath the ballast loader on 'Forest Creek'.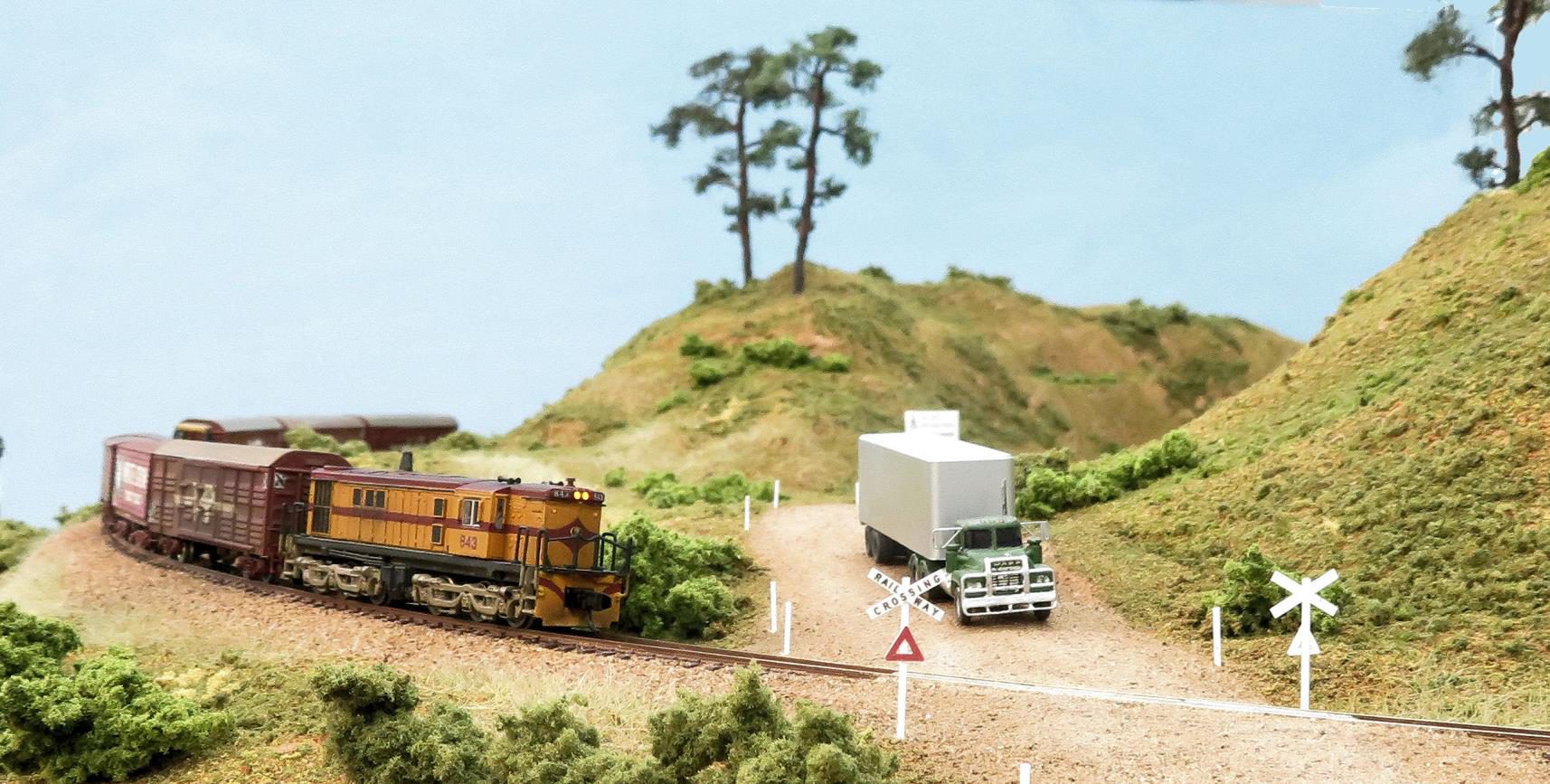 Mustard pot SAR 843 takes the superelevated curve with a roadside goods on 'Forest Creek'.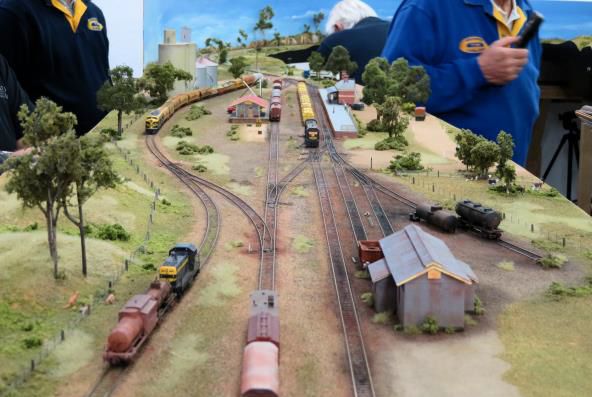 Tarrengower yard on 'Forest Creek'.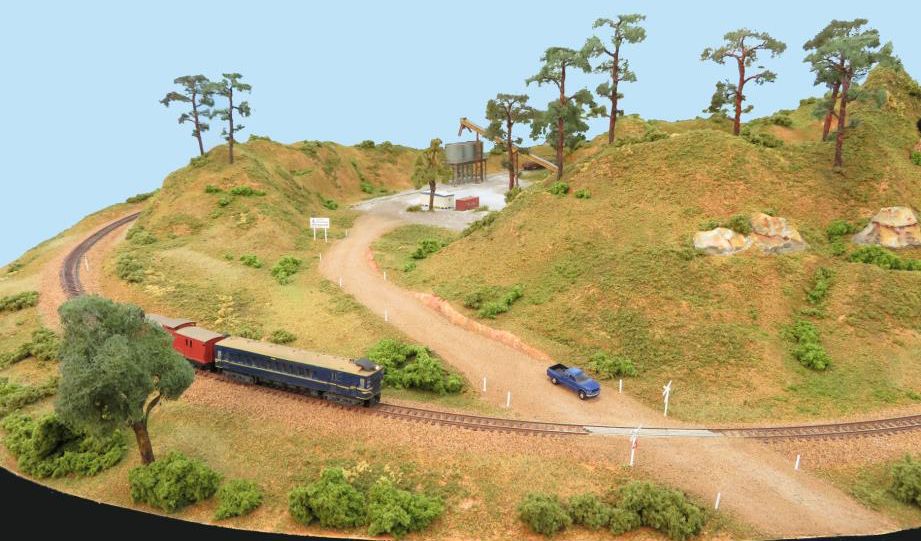 DERM with C van in tow approaches a level crossing on 'Forest Creek'.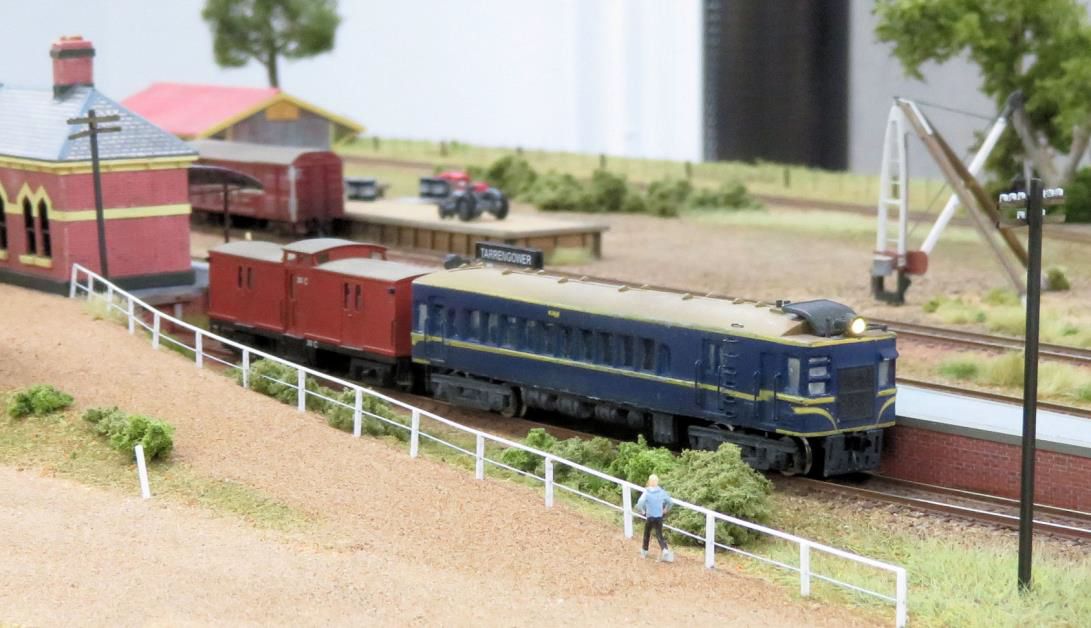 RM63 with 30C in tow awaits departure time at Tarrengower on 'Forest Creek'.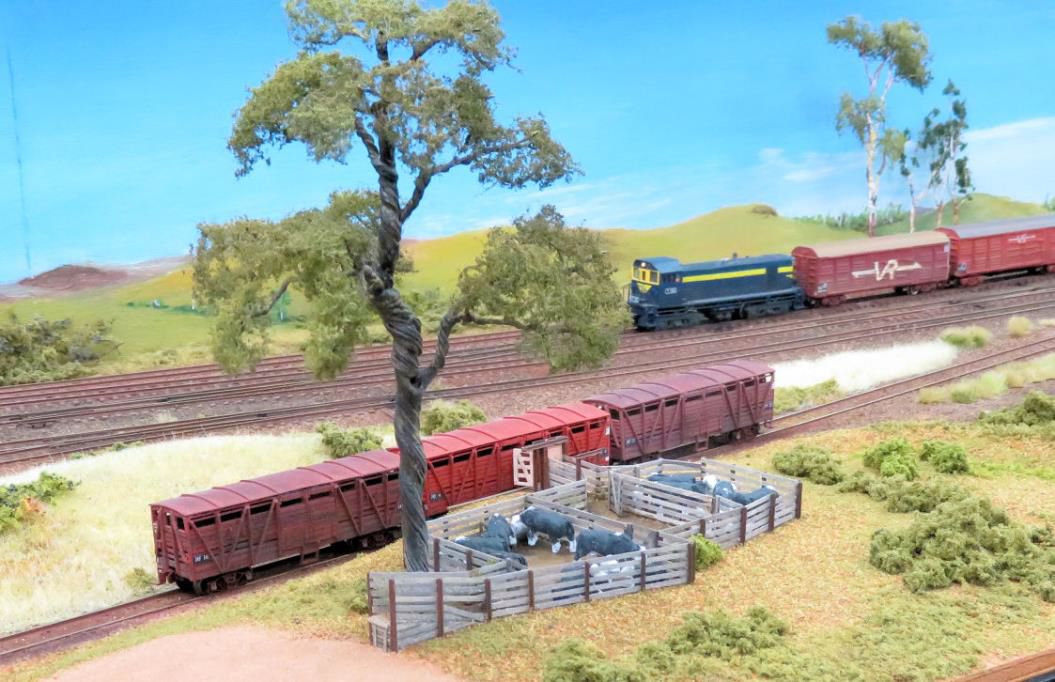 Train hauled by a Y class locomotive passes a rake of stock wagons awaiting loading on 'Forest Creek'.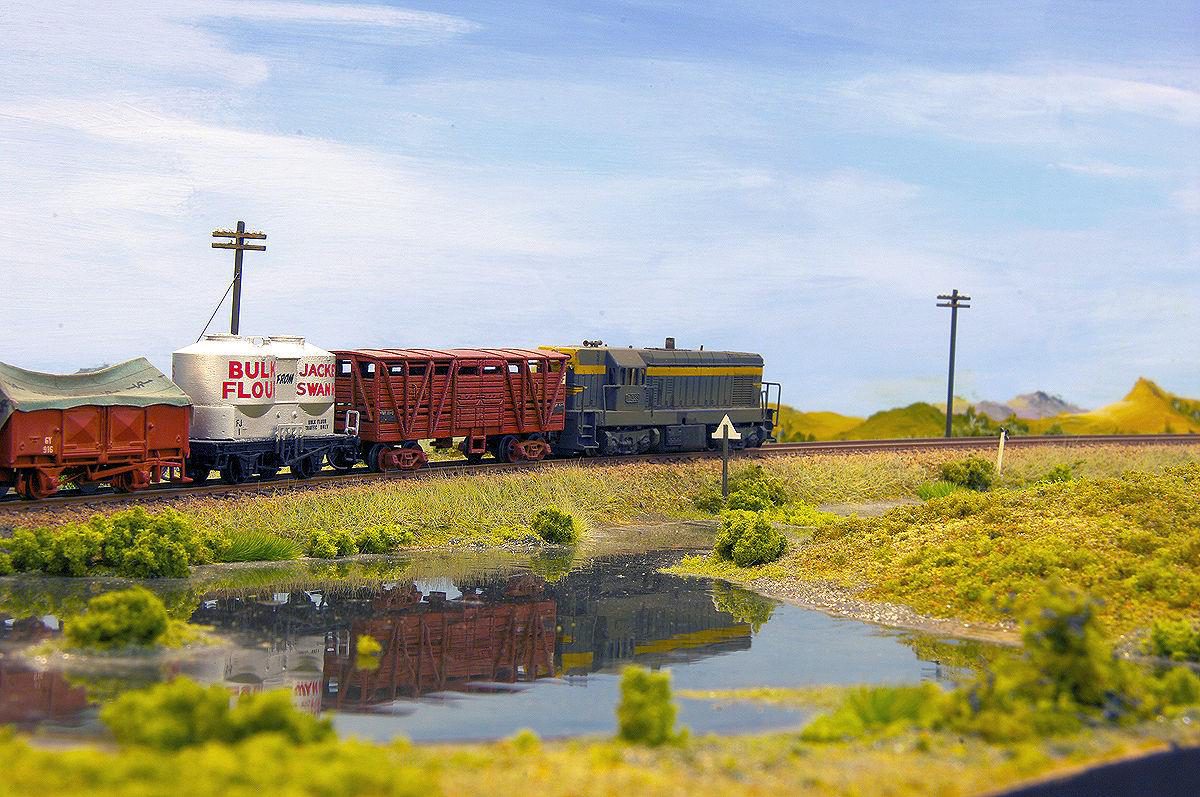 The stagnant water of the Tarrengower swamplands reflects T333 and its train as it grinds upgrade leaving the terminus on "Forest Creek".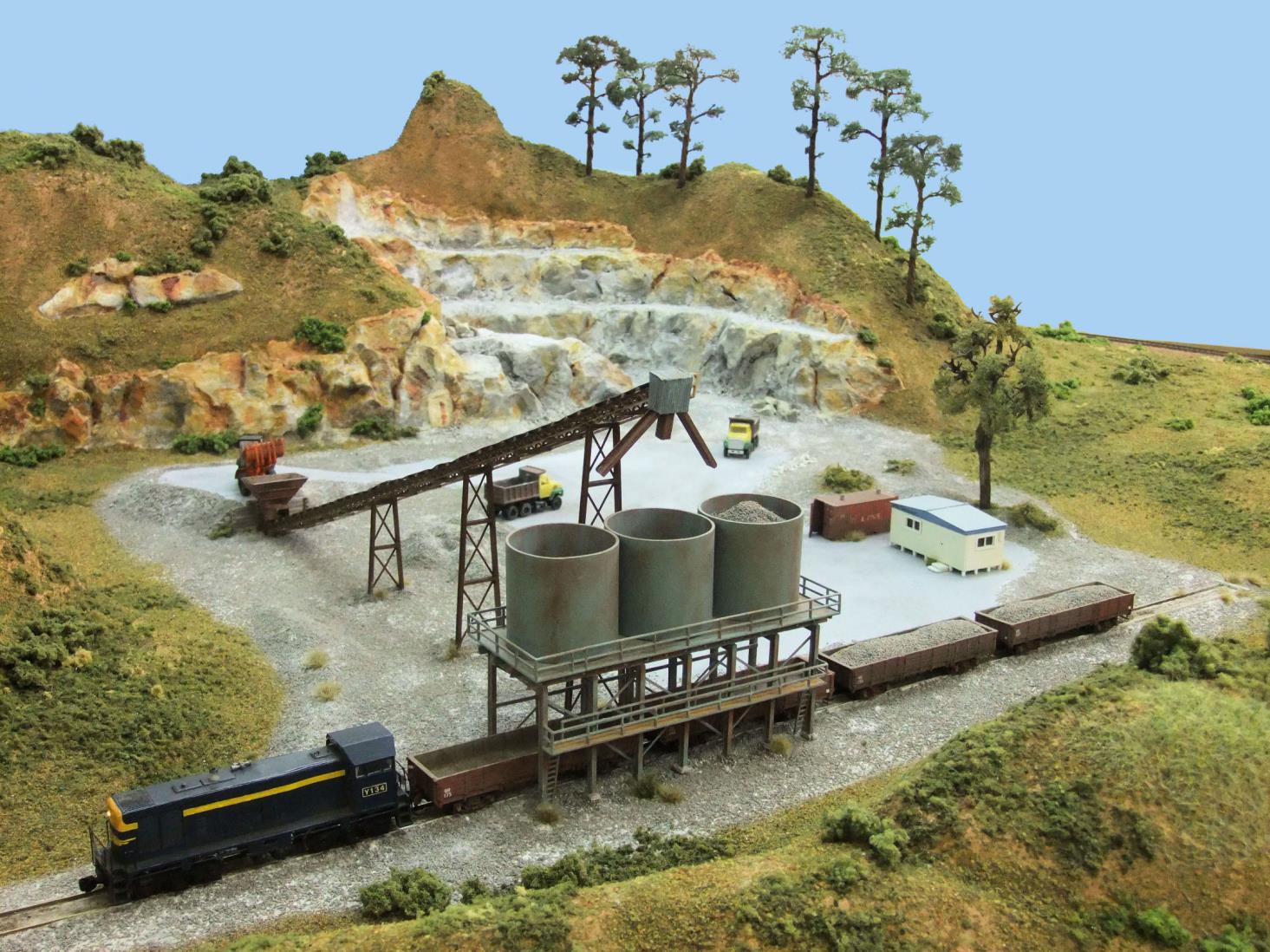 Y134 waits patiently while the QR wagons are filled with ballast in this recently completed scene on "Forest Creek".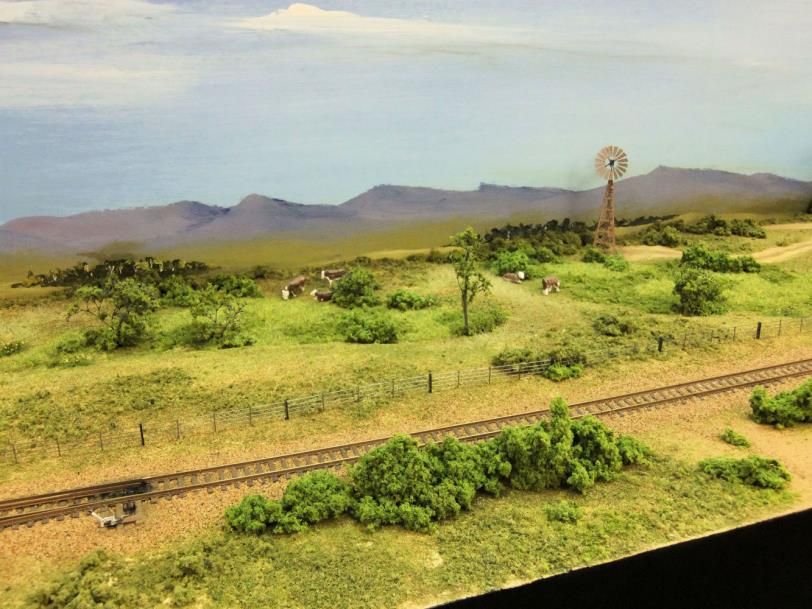 This scene on "Forest Creek" has green grass and lush bushes indicating damp swampy ground that might contain small soaks here and there where the cattle could drink. A windmill taps the shallow water table for watering stock further afield.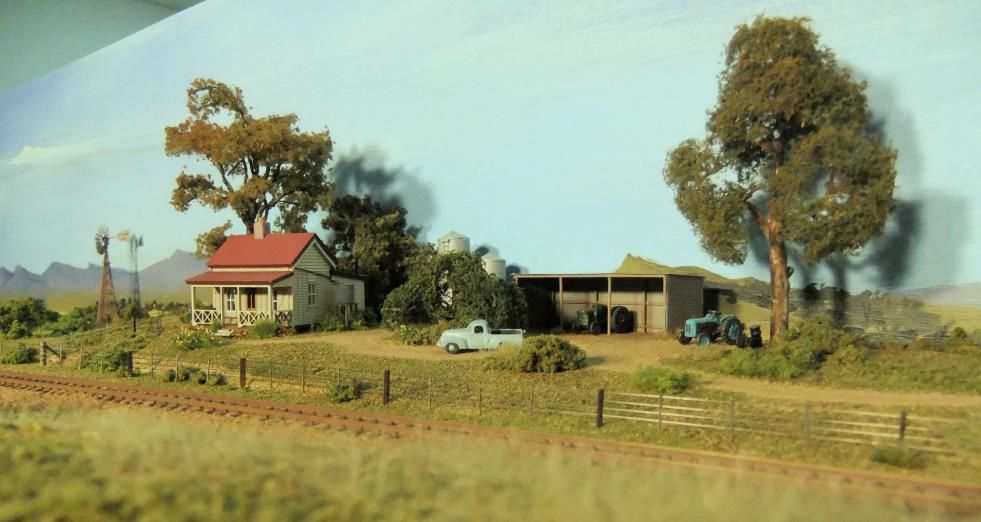 On "Forest Creek" I decided to create a small farm using the Little Building Co cottage I had salvaged from Emu Creek. I also reused the machinery shed and two small grain silos. A couple of tractors, a Holden ute and a few fuel drums lying around complete the rustic scene.
« Back to gallery