Member layouts - Murtamba
« Back to gallery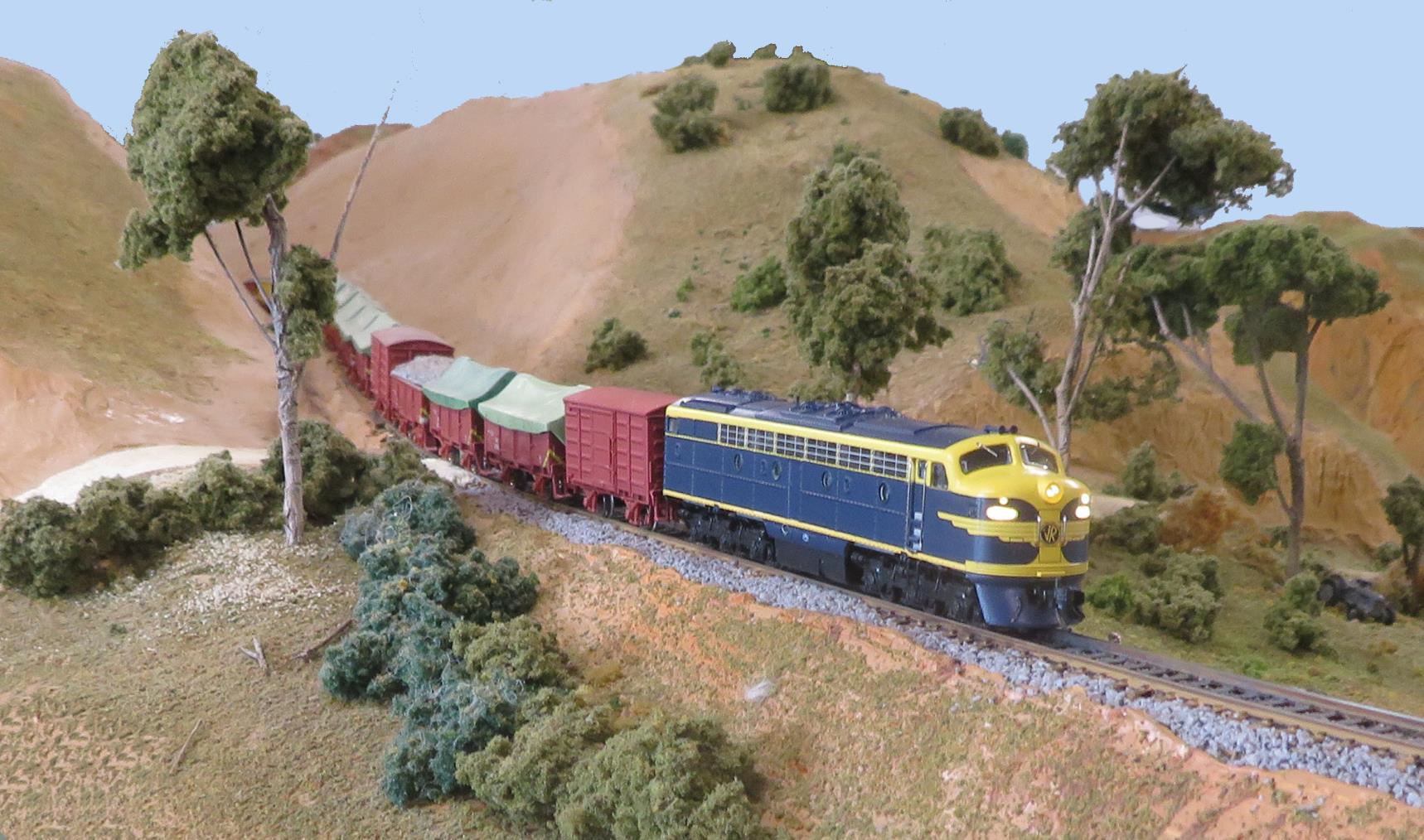 The echos of the thumping EMD567 engine die away as S312 emerges from the Big Cutting and notches up for the run to Melbourne on 'Murtamba'.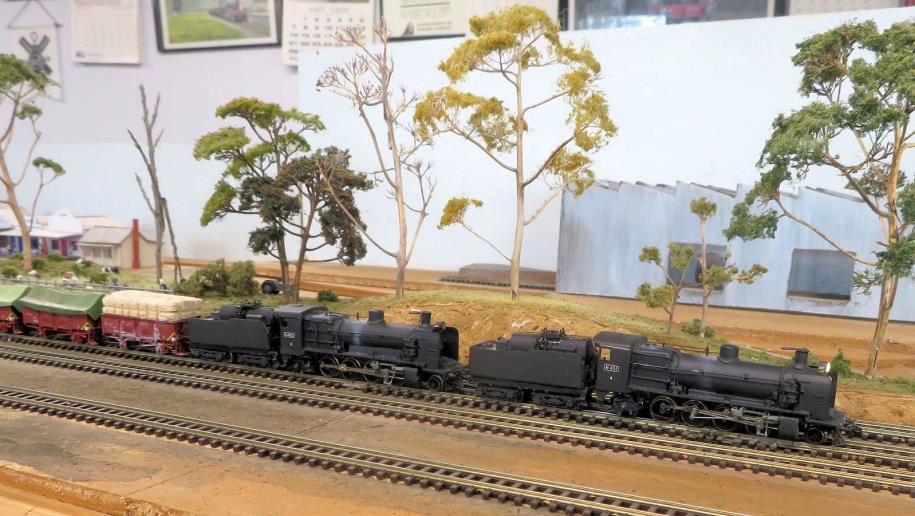 N class steam locomotives N451 and N460 lead a goods train on 'Murtamba'.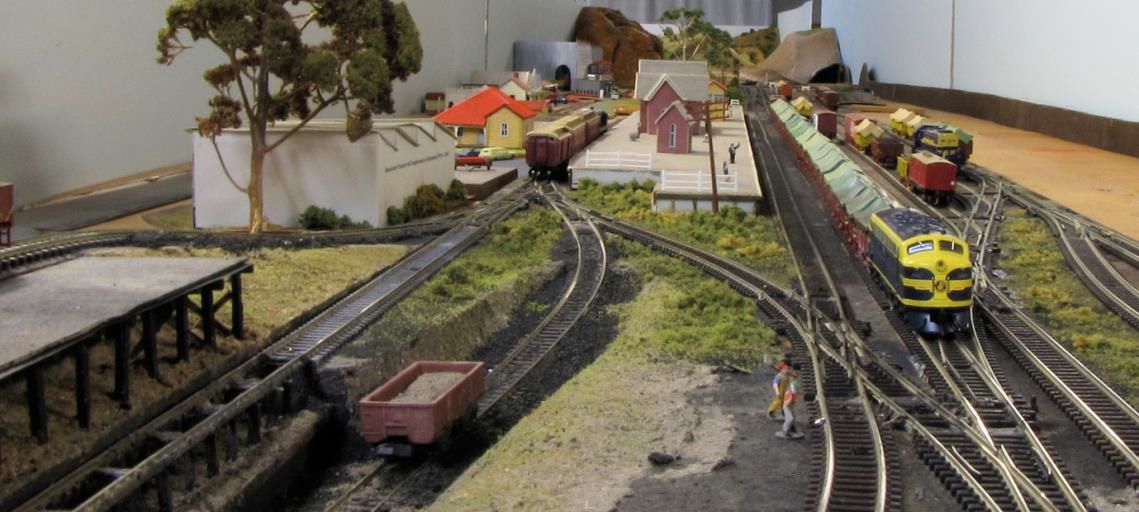 End end of the station yard at 'Murtamba'.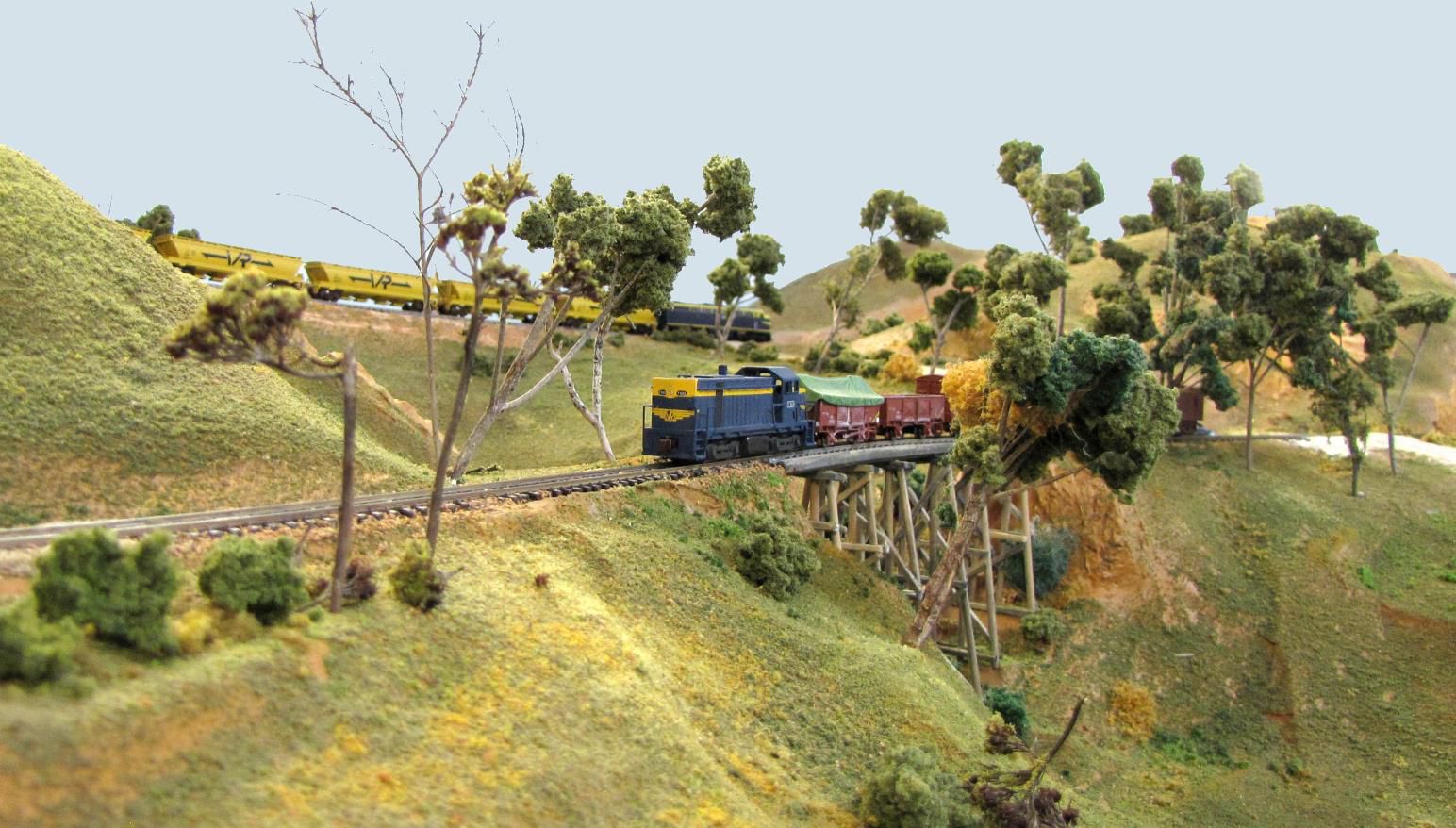 On 'Murtamba' T383 with a short goods crosses a gully on the branchline, as S315 leads a grain train on the mainline behind.
« Back to gallery