« Back to gallery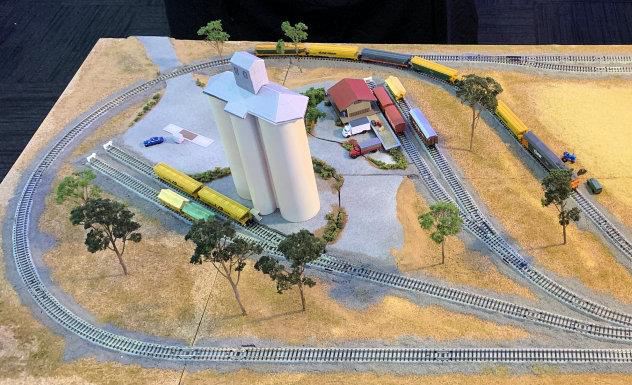 T-Trak modules on display at the 2020 Sandown Train and Hobby Show.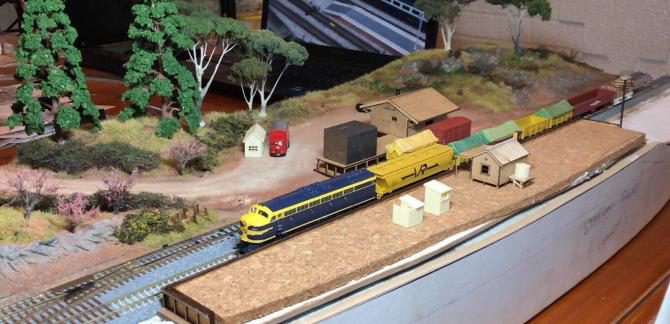 T-Track module by Steve O and Jennie S.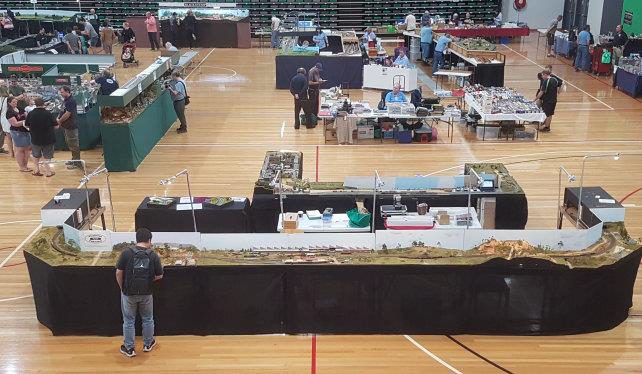 VNSC operating Laidlaw and the T-Trak layout at Diamond Creek Exhibition.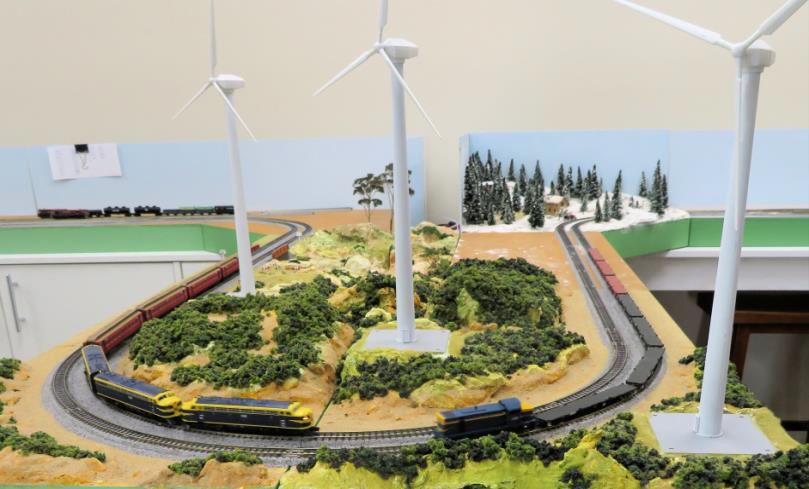 Victorian Railways locomotives pass wind turbines on a T-Trak layout.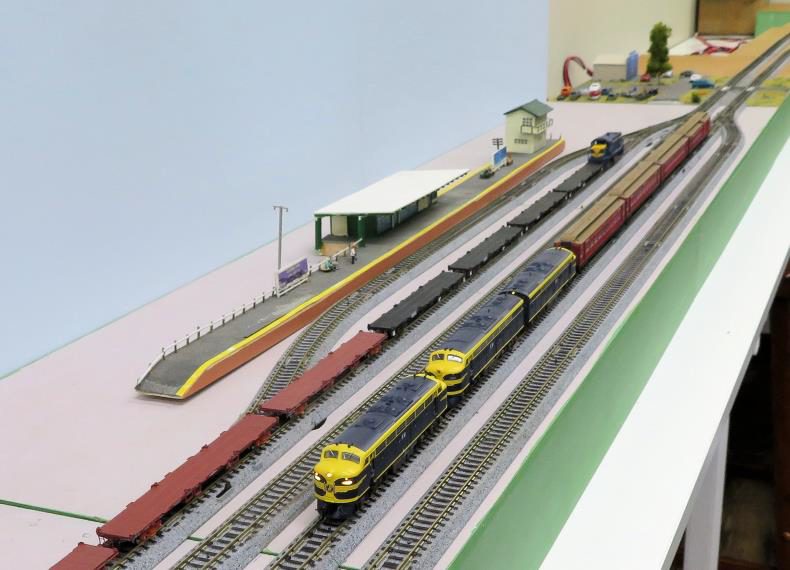 B class and two S classes lead a train of E cars on a layout made of T-Trak modules.
« Back to gallery