« Back to gallery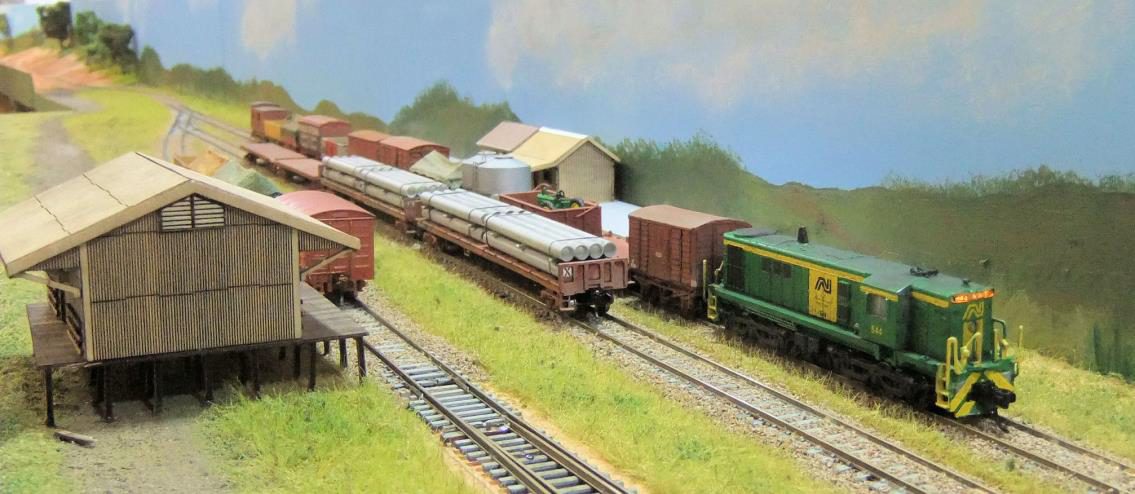 High Camp yard on the Heathcote branch sees an unusual visitor in the shape of AN 830 class no. 844 arriving with a mixed goods.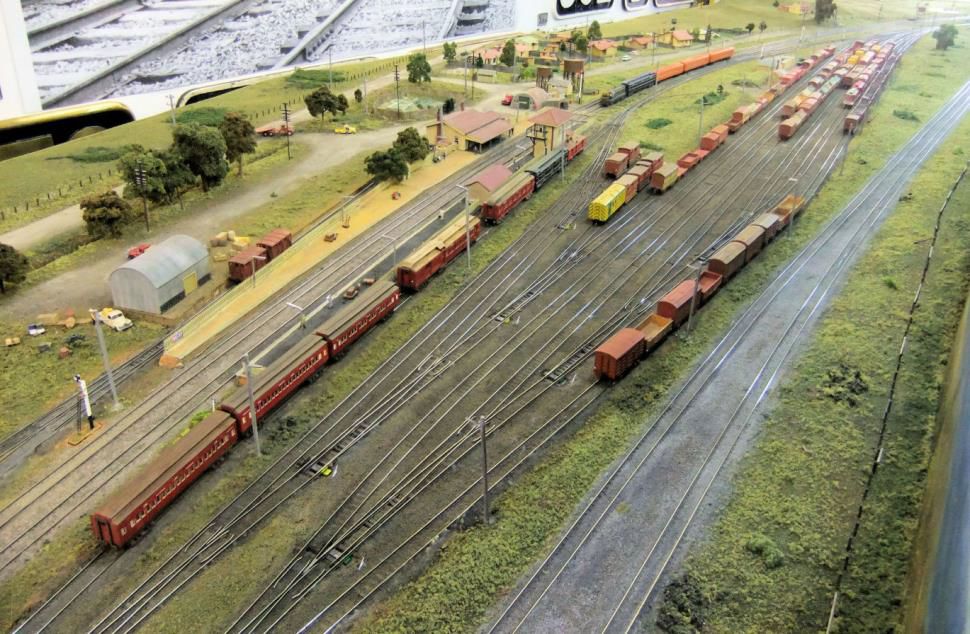 An aerial view of the extensive yards on "Wallan".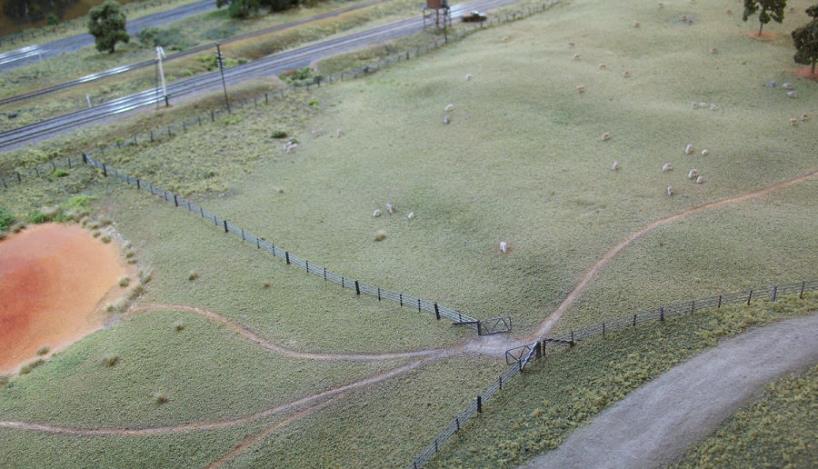 This scene on "Wallan" is actually the same as the scene in real life. The land forms, tracks, fences, etc, have been copied exactly from an aerial photo—it goes to show just how much information a simple scene can contain.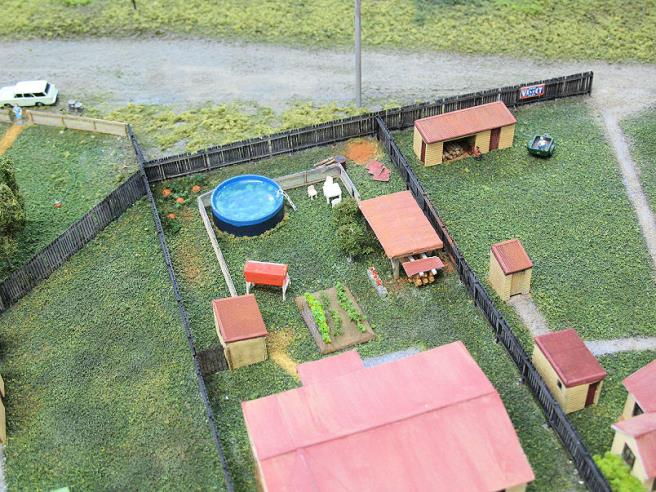 Best attempt at recreating a real backyard on "Wallan" from an aerial photo. This took a while to construct but was worth it to match the prototype.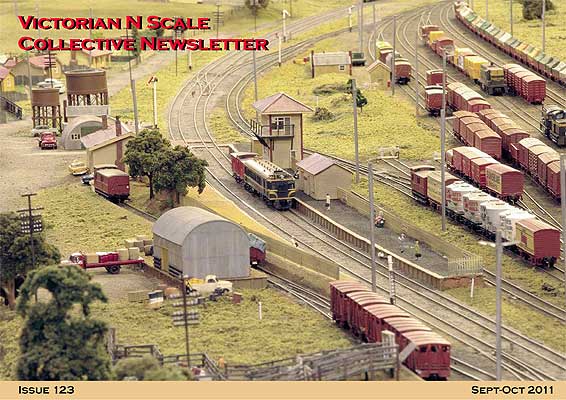 It's past the morning peak and Wallan's yard is a hive of activity with an early model T class making up the rake of wagons destined for the Heathcote line and Melbourne yards.
The multi-unit F and W class are awaiting their next call of duty as an Up Derm with 'C' van pulls into the platform for the waiting passengers.
« Back to gallery